You can bump into the Terp Inspectors anywhere. So they travelled all the way to Weert for this cannabis review, to try a top of the local 'Paradox Special' a.k.a. Ice Cookies. We won't give away what they thought of it in this intro, but that they were well stoned is beyond dispute.
This time we were in the south of the Netherlands to see what the coffee shops there are like. We happened to be near Weert, and decided to drop by coffee shop Paradox. The choice on the menu was quite limited, there were like four or five types of weed, two of which were 'standard' weed varieties. However, the 'Paradox Special' immediately grabbed our attention, but this strain is actually Ice Cookies.
We assumed it would be a cross between Ice Cream Cake and Cookies. After the budtender gave us a quick look and smell of the bud, we were convinced. Our nose told us it was good, so we decided to take this strain for our review. After buying, we looked up the strain for a while, and found out via Leafly that Ice Cookies is a cross between Gelato #33 and Wedding Cake.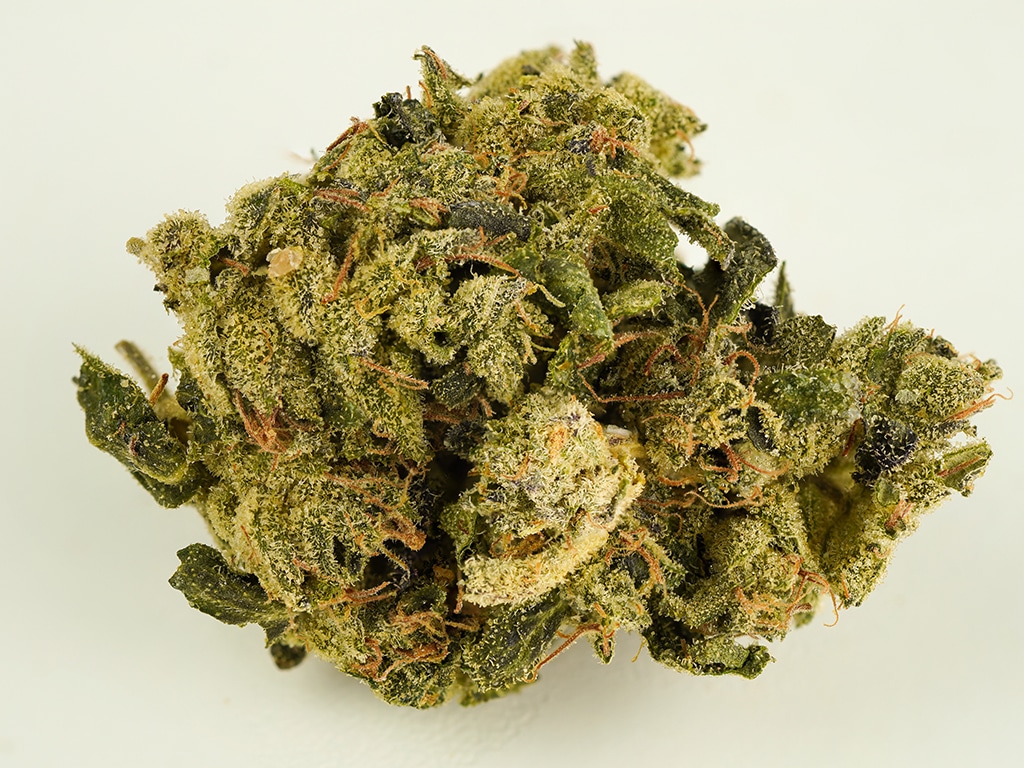 Healthy bud, impressive trichomes
We receive the Ice Cookies in a dark, transparent bag. We can't see the bud very well because of this, but a bag that lets less light through is a bit better for weed than an ordinary plastic bag. We take the weed out to take a closer look. It looks like a nice healthy and green bud, with a hybrid structure. The trim job could have been slightly better but due to the number of trichomes on the leaves, we take that for granted.
On the outside of the bud there are many trichomes that are still completely intact, and this is impressive for cannabis from the coffee shop. We often see that the trichomes on the outside have been damaged by transport or packaging. But the bag of Ice Cookies we bought was handled very carefully, our compliments on this! To take a good look at the trichomes, we break open the bud of weed.
Closer up, the first thing we see is the huge amount of trichomes; even the sugar leaves are completely covered in trichomes. We see a nice mix of clear and cloudy trichome heads. Here and there we can find an amber-coloured trichome, but we have to look carefully for it. This means that this bud was harvested at the right time or just a little too early, but that is also a personal preference.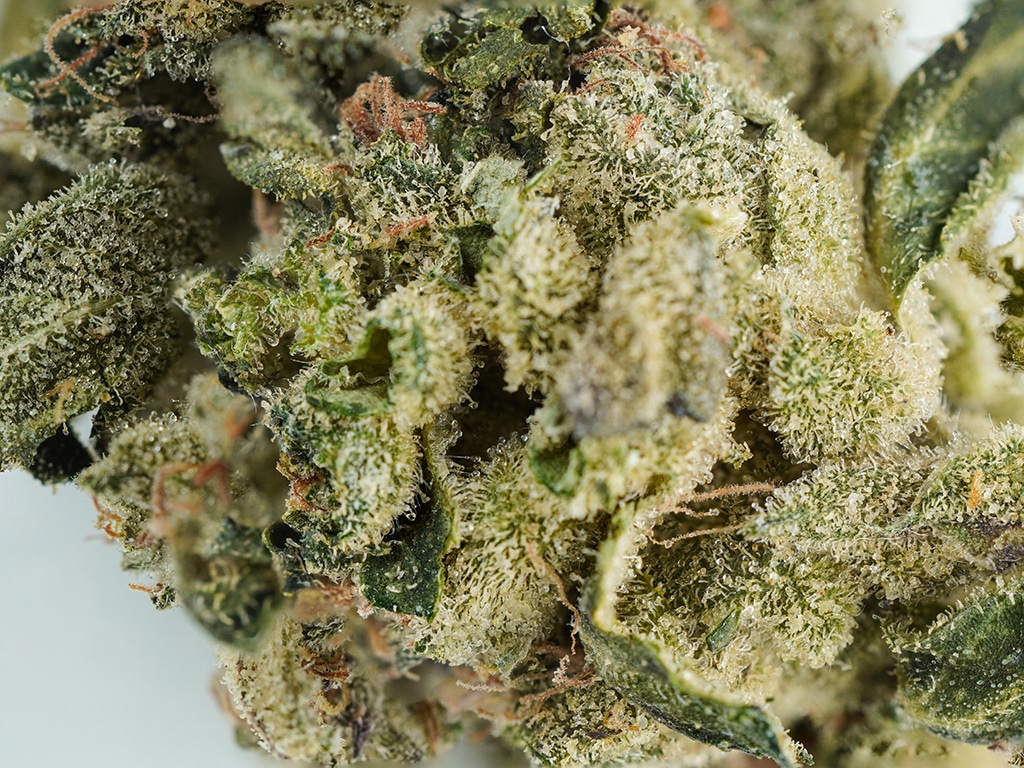 Wedding Cake terps
Upon opening the bag, a wonderfully strong aroma immediately hits us, in which we quickly recognise the smell of Wedding Cake. The smell is very penetrating and the aroma lingers for a nice long time when we take a dry hit of the joint. After cracking open the top, a bit of oldschool skunk with earthy notes emerges alongside the Wedding Cake. A friend who also smells the top briefly is even reminded of Northern Lights from the past. In terms of aroma, it is a nice strain with lots of terpenes, with the Wedding Cake terps really dominating.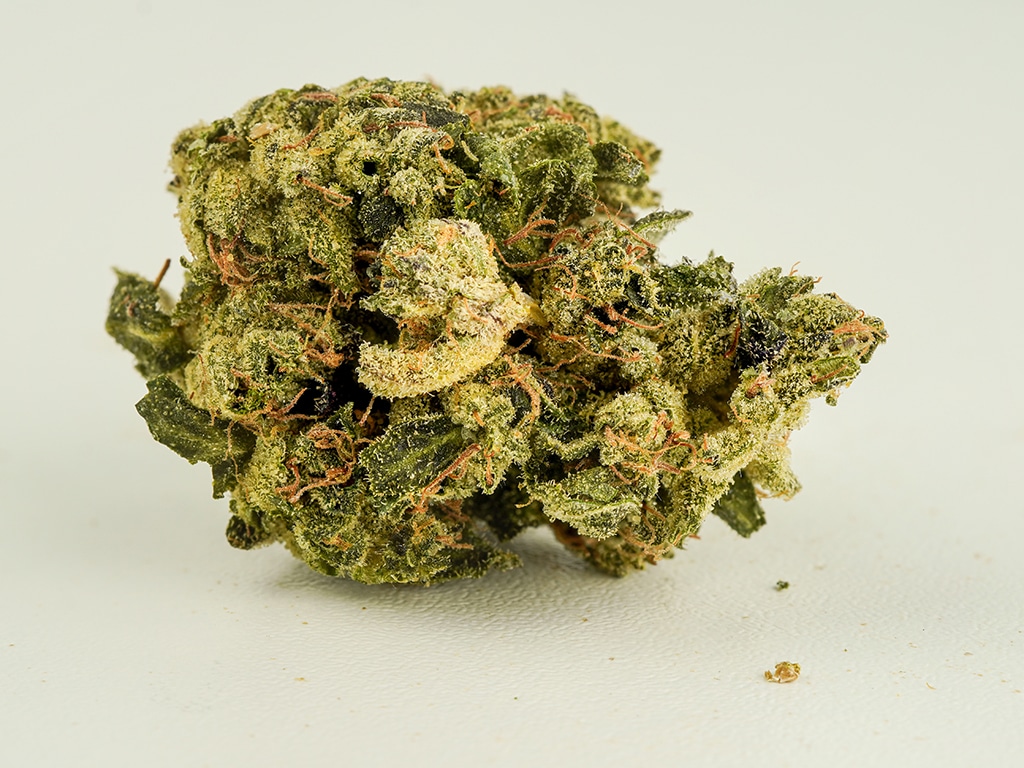 'Dynavapen'
Time to fill the Dynavap and see what all we can taste with this strain. At the first sip, the flavour is very nice and strong, just as the smell. Most present with the flavour is overwhelmingly Wedding Cake as we have had before. This is a delicious mix of terpenes with mostly sour, creamy and sweet flavours left in our mouths. There is also slightly another flavour to it, which we cannot immediately identify. After vaping a few times, we believe these are slightly skunky and earthy notes that are also present in this strain.
When vaping with small portions in a Dynavap, you quickly find out whether a strain is potent or not. After all, you only ingest very small amounts, and if you notice it well in your head and body right away, it's a good indication of a strong cannabis strain. With Ice Cookies, we notice the effect after just one Dynavap bowl. This, together with the looks, confirms that this Ice Cookies is a potent strain.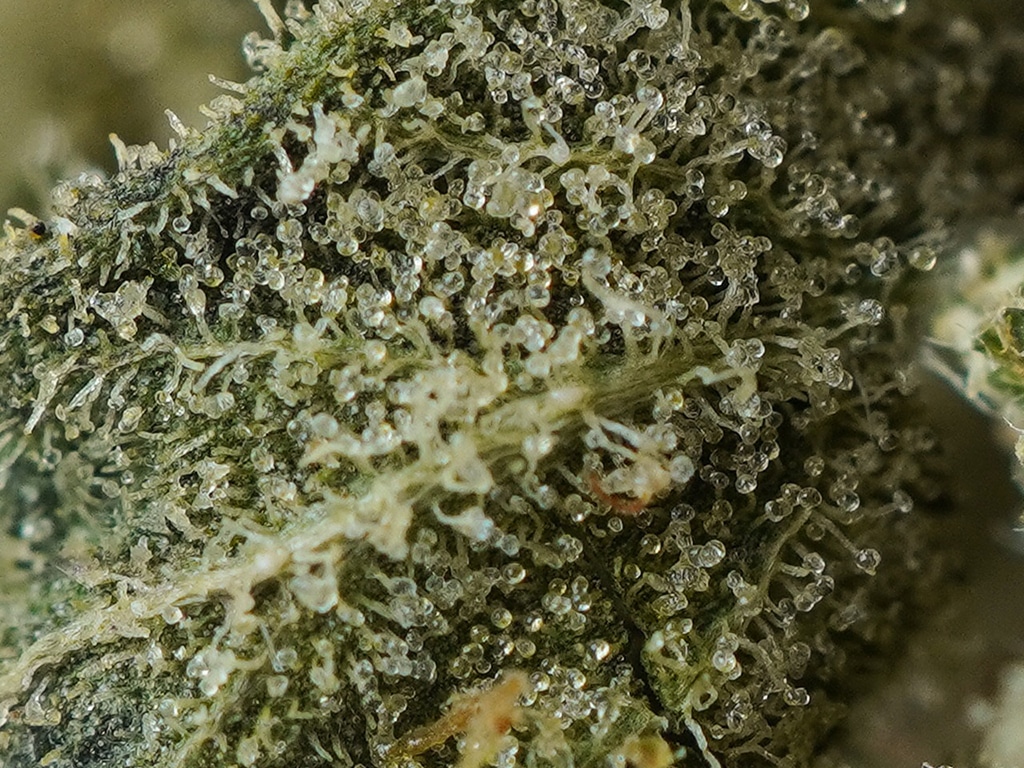 Well stoned
After a few more vapes, we roll a nice joint with this weed. This time, we did the analysis of all the flavours that emerged in the process with an additional friend, who is also a cannabis lover. The first thing we noticed is that the overall terpene content is high. An explosion of flavours are released with a sip of this joint. Next, it once again became clear that the Wedding Cake terps are predominant in this strain.
The three of us shared a joint containing almost a gram of the weed, so had something like 0.3 grams per person we guess. After finishing it, all three of us were well stoned with mainly an indica or body high effect. So all in all, we can say that this is a nice strain from the south of the country.
Ice Cookies report
Appearance: lots of trichomes, poor trim job. Report grade: 7
Smell: strong Wedding Cake scent, sour, sweet and creamy. Report grade: 8
Taste: Wedding Cake with a little Skunk. Report score: 7.5
Effect: Strong indica / body high effect. Report grade: 8