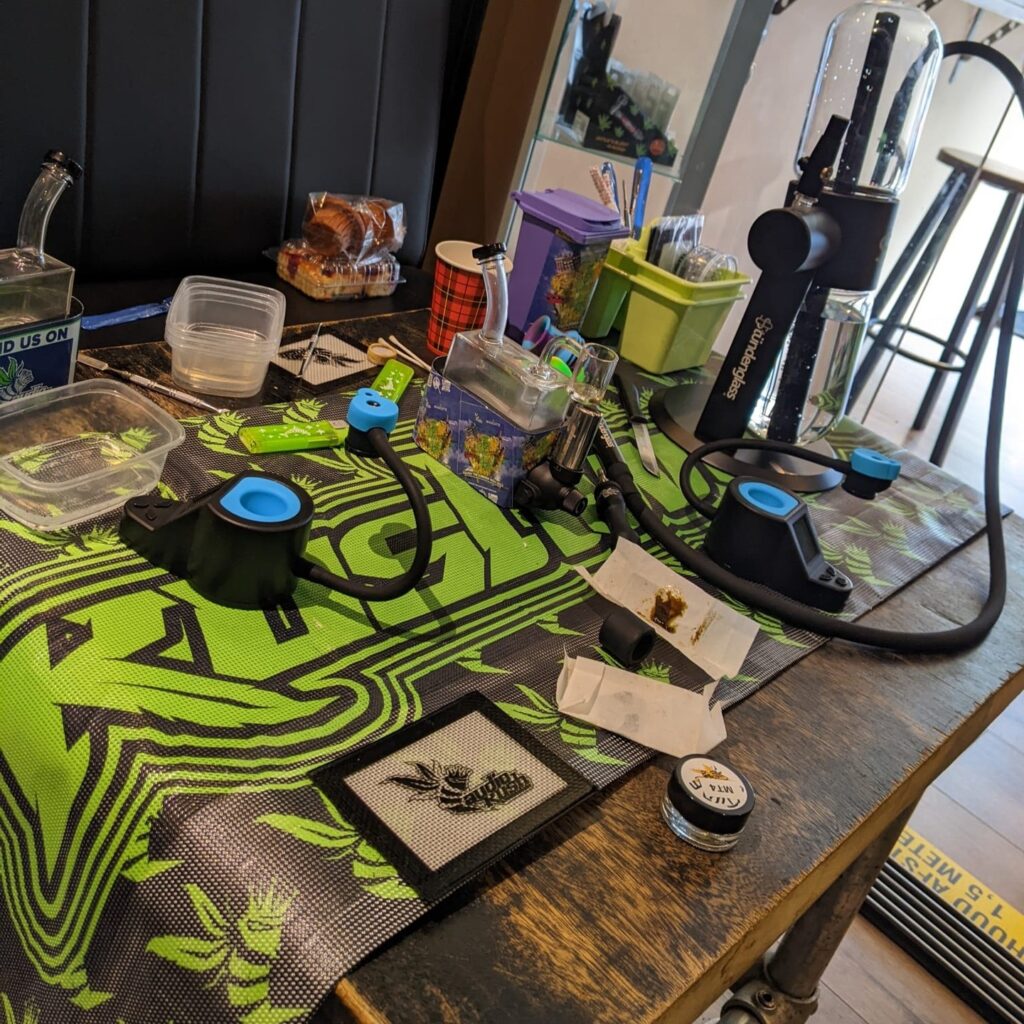 A few days ago we had a great evening at the rosin-pressing workshop with AudioKush at coffeeshop Blue Sea in Amsterdam.
It was a very chill and informative meeting with unlimited dabs from the AudioKush team, so we got pretty stoned.
Some people experienced their first dab, while others where more interested in the proces of making rosin.
We pressed some old school hash, some sweet Lemon Haze, a bit of our own flowers and some other things that people brought with them. Very interesting to see and try out the different results of rosin they made on the spot.
AudioKush is still hosting several events in the upcoming weeks, go check them out if you are interested!
Thanks for the great evening @audiokushhq and @blueseaamsterdam