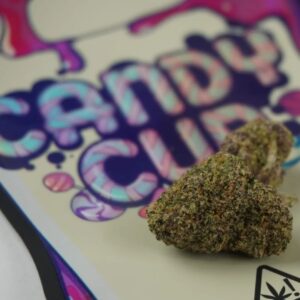 We got the opportunity to try the strain Candy Cup by @funkybudz_bayarea and @theheavyloads, originated in California.
First of all, the packaging immediately grabs your attention with its bright colours and goofy design. Something we don't see often in the Netherlands.
The packaging is non transparent, which makes it better to store your cannabis, as light will negatively impact the cannabinoids and terpenes.
As we open the bag a really pungent sweet 🍭 and gassy⛽ smell reaches our nose. As sweet as walking into a candy store, next to the gas station. The sweetness is reminding us way more of sugar and candy than of fruits.
Judging by the nose, this strain will have an intense taste and will deliver more of a sedating than uplifting effect.
The buds look dense, purple of colour but that's beneath the layer of light coloured trichomes. My hands get sticky immediately after breaking open a small bud. Although it looks like a trimming machine is used, as we see more often in Cali strains (or perhaps some PGR being used?).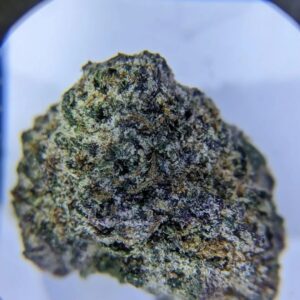 The tasting session, by using a @dynavap on low temperature first and smoking a joint after, confirmed all expectations. The taste was sugary sweet, complimented with a gassy flavour.
The high was warm, happy and sedating. Perfect to zone out in your favourite low energy activity. This is definitely a hard-hitting strain.
📺🎮🍔🛌